Homes for Sale in Wears Valley TN
Wears Valley is one of the most beautiful places to live and a great place to have an investment in real estate. Whether you are looking for cabins, farmland, or homes for sale in Wears Valley TN, you can easily find it while still being close to Pigeon Forge and Sevierville.
Interested? Take a look at the the Wears Valley listings below.
If you are looking for ways to make money, consider Wears Valley as the place to invest in a vacation retirement cabin. Your cabin will likely go a long way toward paying for itself in rental income.
CENTURY 21 MVP will help with every aspect of finding and purchasing real estate in Wears Valley. Give us a call or contact us today!
Links to Cabins, Real Property, and other Homes for Sale in Wears Valley TN
Search here for Wears Valley cabins and homes to find your next home or investment. If you can't find what you're looking for, give us a call!
About Wears Valley
Wears Valley is a small unincorporated community in the foothills of the Smoky Mountains located between Pigeon Forge and Townsend on highway 321. It has some of the most gorgeous farmland and mountain views in the area, resulting in people from all over coming to visit. You also pass through Wears Valley to Cades Cove from Pigeon Forge. A little known fact is that there is a "secret" entrance to the Great Smoky Mountains National Park in Wears Valley. Just ask a local and they will be glad to tell you where it is!
Other facts about Wears Valley include:
It was named after a Revolutionary War veteran named Samuel Wear, who built a fort in the area.
The population is around 7,000
A section of the Foothills Parkway begins in Wears Valley
Why Wears Valley
Wears Valley, being a foothills community, offers excellent property options for homes and cabins. It is a superb destination to consider as a vacation getaway, a permanent home, or as an investment.
Wears Valley is served by US 441 and TN-66, and US 321, all of which connect to I-40, making getting around easy.
Like other mountain communities, the history and economy of the area are intertwined with that of other communities in the Great Smoky Mountains.
Wears Valley offers great scenic vistas of the truly amazing Smoky Mountains and rich fields and forests with intensive farms, homes, and vacation cabins and retirement homes. Wears Valley offers country living and mountain living at its best.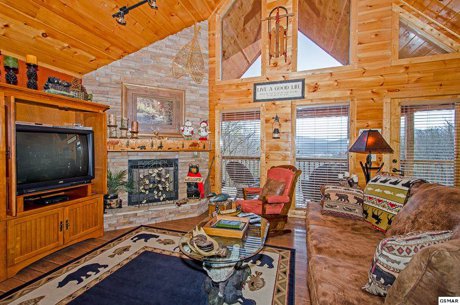 Schools, Universities, Medical Facilities, and Other Services
Sevier County School System provide K-12 public schools, and close to Wears Valley in Sevierville is a branch of the Walters State Community College. Wears Valley is, of course, located not far from the University of Tennessee and other colleges and universities in Knoxville. Wears Valley is served by excellent health and medical facilities, including the LeConte Medical Center in Sevierville or Blount Memorial Hospital in nearby Maryville. The cost of living is one of the lowest in the country. The quality of life is one of the best - small town, home grown, country living.
Don't see what you're looking for? Give us a call and we can help you find it!