Become an Agent with CENTURY 21 MVP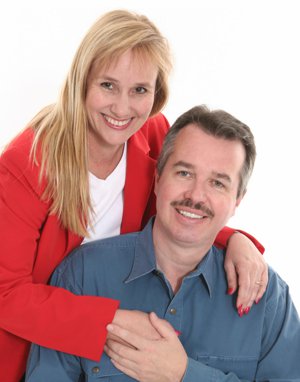 Welcome!
Hello and thank you for your interest in a career with CENTURY 21 MVP!
My name is Mike Korlin, and my wife Deborah and I are the owners of CENTURY 21 MVP in Sevierville, Tennessee. We invite you to come and look at our opportunities.
CENTURY 21 MVP is a fun and enjoyable place to work! We have been busy in any season and economy and we invite you to come and look at the opportunities that we have to offer!
We are looking for positive self-starters with strong integrity, a genuine love for people and for real estate and a strong service orientation. If you possess these qualities, we want to talk to you and see how we can put you to work on the road to success and to an income that is far above what you can earn working for most anybody else.
Not sure if you have what it takes to be a real estate agent? Take the aptitude quiz at the bottom of this page and see if you do!
What can we do for you?
At CENTURY 21 MVP we give a lot. We have a welcoming, fun and highly supportive environment, and we are always there for you. You will never feel like "the new one" - we will embrace you with genuine interest and support.
We offer you a fun office, training, system, technology, advertising, leads and an unparalleled spirit of cooperation, kindness and support from both the management team and from your colleagues.
What do we believe?
Our philosophy is simple: Our clients come first for our agents and our agents come first to the management team who serves our agents. It's that simple.
We can show you the path to success, train and equip you, and provide you with systems and solutions to your questions and problems. We also have all the systems and solutions, training materials and classes that only the Century 21 System offers; in addition, we have also developed our own.
We are here for you around the clock and we truly want you to be successful!
Come see us and find out how much fun it can be to be a Realtor with CENTURY 21 MVP!
Please call or text me at 865-765-6155!
Thank you!
Mike Korlin